What is Downsizing?
Downsizing tips for seniors in Central Oregon, downsizing is the process of moving into a home that simplifies day-to-day living.  Examples of downsizing include moving to a home that is:
closer to family and friends
easier to maneuver through such as a single level or open concept floor plan with more ada features
more manageable, a newer home or home with less property to maintain
in a community with additional services
Although the process can be an overwhelming and emotional experience it can be liberating and free up resources for travel and more time to enjoy your hobbies, passions and family.  Some choose to make one large move.  Others make the transition in baby steps downsizing through multiple moves over a longer period of time.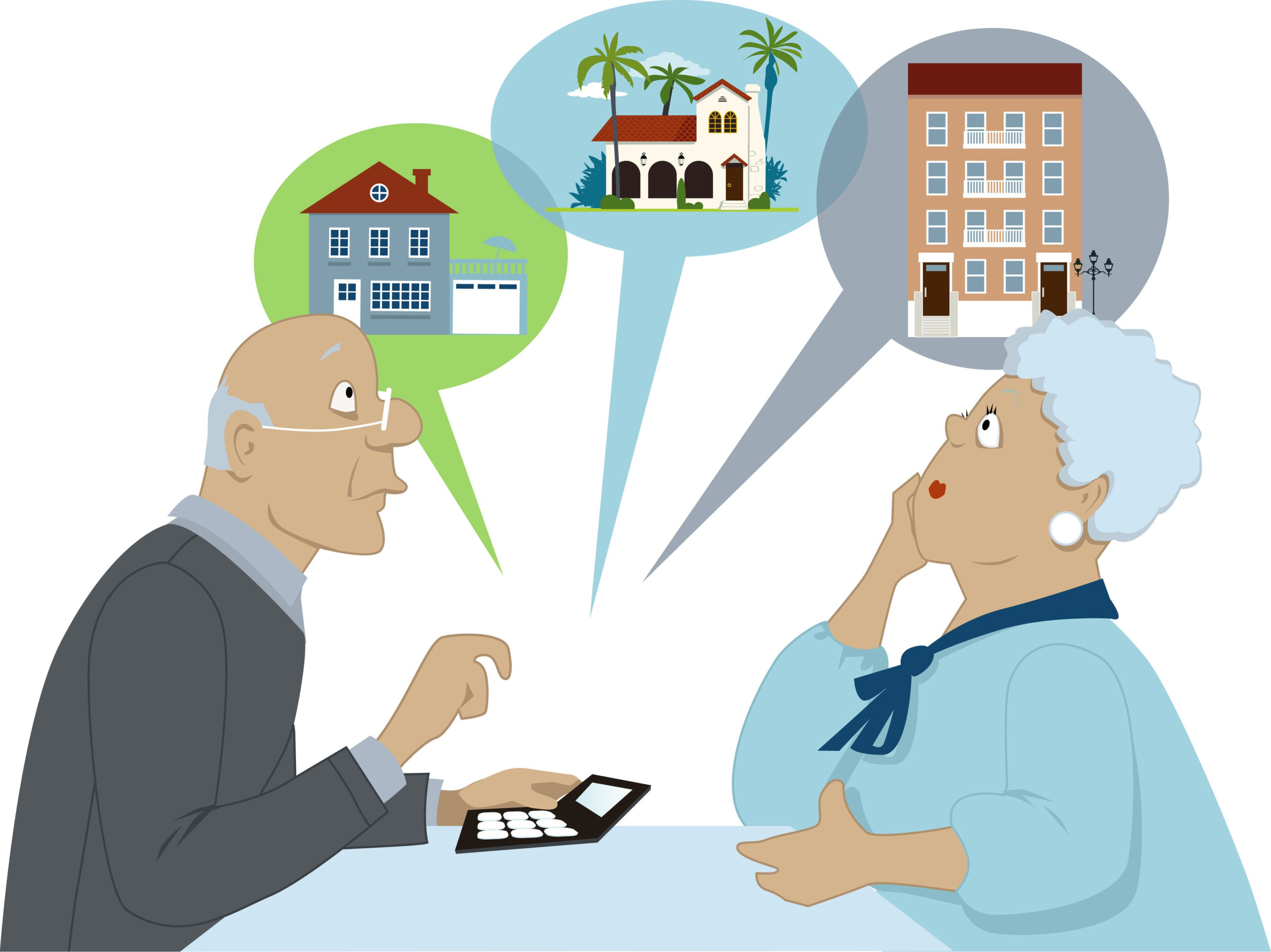 However you decide to tackle the process having a knowledgable realtor by your side can be very helpful.
Over the years I have helped numerous clients sell their homes and then settle into senior communities, smaller homes or move out of the area to be with families.  In addition I have helped numerous families sell the homes of their loved ones. In many cases the families live out of state or have their own challenges which limit their ability to handle the process on their own.   Due to my amazing referral network I can help them arrange everything from packers, organizers, elder care attorneys, personal representatives or guardians, movers, cleaners and the trades to prep the home for sale.  Whatever they need to make the transition easy for them I'm there to do the heavy lifting.
I keep the family informed on the process if that is my clients desire or need and make sure the home once listed and vacated is secure and managed.  I am the boots on the ground and broker the whole process.
Downsizing Tips For Seniors – Central Oregon
Meeting with a realtor sooner than later can help you map out the process.  A realtor can help you figure out market value and provide timely updates on the market to help you list at the right time to get maximum value.  They can also walk the home and property and help you create a to do list to prep the home so that it will be ready for sale once the transition is complete.
Take photos of everything.  Before you start packing and getting rid of stuff, take digital photos of the home from as many angles as you can inside and out.  I have often had professional photos taken and 3 D tours of the home made for a contents inventory that can be shared with family near and wide and making a beautiful book of the listing photos is also a nice keepsake.  I strongly recommend that professional exterior photos be taken in advance of sale, when the home looks its best, at the prettiest time of year, so that you are prepped to list whenever the right home is found or a space in the desired community comes available.
Finding homes for belongings that don't fit or you don't need in your smaller home.  If you are like me, you will feel better about parting with things if you know they are going to a really good home. For example, you can make a list of friends, family, and neighbors you would like to give something too.  There are many amazing places to donate furniture and clothing in Central Oregon. Places such as Furnish Hope which transforms empty houses into furnished homes for those in need.  Shepards House that provides emergency shelter, food, and supplies to those in need and The Humane Society Thrift Store that provides a critical source of revenue to the operation of the Humane Society of Central Oregon.  Other items can be donated to theater groups, schools, rescue operations etc.
Senior Communities in Bend Oregon
According to seniorhousing.net close to 17% of Bend Oregons population is aged 65 and older. The city attracts active seniors due to the beautiful scenery, outdoor activities and diverse culture.
Assisted living communities in Bend provide seniors with a residential community that offers both personal care and medical assistance. The cost is determined by the amount of care a senior needs, the exact location of the facility and the number of amenities. According to the 2021 Genworth Cost of Care Survey, assisted living costs are around $4,835 per month. This is less than the state average, but more than the national average. To find more information on assisted living facilities in Bend Oregon and other assisted living resources please go to SeniorHousingNets Bend, Oregon assisted living guide
If you know of any friends or family that are starting to plan for downsizing I would love to meet with them and see if I can help them plan the process.
For additional tips on how to prep to sell your home please consult my selling guide and concierge services.
Sonja Porter
Broker, Cascade Hasson Sotheby's International Realty
Licensed in the State of Oregon