If you're like most people, buying a home represents your single biggest investment – and debt. As such, the home buying process can be one of the most exciting, but sometimes also stressful, experiences you ever go through. We are here with you for the ride.
We will:
help you get a buying plan in place even if you are years out
help connect you with the necessary resources such as mortgage brokers and home inspectors
help you hunt down the perfect home
negotiate and navigate the home buying process with you
commit to being available to you years after you have closed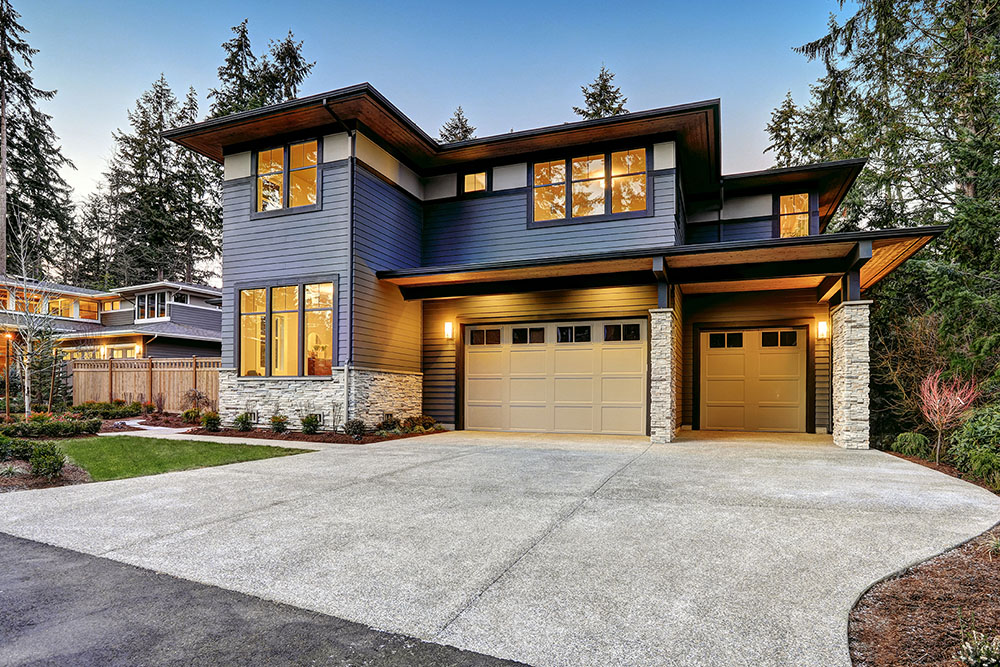 How Much House Can I Afford?
Debt-To-Income Ratio
Your Debt-To-Income Ratio may be used to determine the loan programs that you qualify for, the maximum mortgage amount you qualify for, and how much you can afford to pay for a home. It is an important measure of risk used by mortgage lenders. One common type of debt-to-income ratio excludes your mortgage payment from the calculation. Another includes your prospective mortgage payment along with all other required debt payments. The ratio used by the affordability calculator includes recurring payments on your debt and your housing payment including principal, interest, taxes, hazard insurance, mortgage insurance, and Homeowner's Association (HOA) dues. It is generally limited to 36% for conventional loans and 43% for FHA loans. These guidelines are subject to change. Also, some lenders may consider compensating factors in allowing higher debt-to-income ratios.
Down Payment
The Down Payment is the amount you can comfortably spend up-front when buying your new home that makes up the difference between the purchase price of the home and your mortgage amount. Lenders may require that you have at least a minimum amount of cash reserves after making the down payment. Down payment rates vary from nothing down for USDA,VA, and some first time home buyer loans, to up to 20% and more​
Homeowner's Association (HOA) Dues
Homeowner's Association (HOA) Dues, if any, will be included in calculating your debt-to-income ratio. This helps lenders determine the maximum mortgage loan amount you qualify for.
Homeowner's Insurance Premium
Homeowner's Insurance Premium will be included in your debt-to-income ratio. Lenders use this to help determine the maximum mortgage loan amount you qualify for.
Income
Income is your gross income before taxes and deductions. It may include wages, salary, alimony, child support, retirement, and certain other income. Lenders may make adjustments to determine the amount of stable and continuous income that will be available to you and your spouse for loan qualifying purposes.
Interest
Interest is the portion of your mortgage payment that is due to the interest rate being applied to the principle balance. The total interest for a mortgage is the sum of all interest paid over the life of the loan.
Interest Rate
Interest Rate is the percentage of the principle balance of your mortgage that determines how much interest you must pay. The Interest Rate on your mortgage may change or remain the same depending on the type of loan you have.
Monthly Debts
Monthly Debts are your recurring monthly payments on revolving and installment debt including car loans, personal loans, student loans, and credit card balances.​
Principle
Principle is the portion of your mortgage payment that is used to pay down the current balance of your mortgage. The Principle Balance represents how much you owe on the mortgage.
Private Mortgage Insurance (PMI)
Private Mortgage Insurance (PMI) is often required by lenders on mortgages with a loan-to-value ratio of more than 80%. PMI insures the lender in the event of a borrower default. Making a down payment of 20% or more of the purchase price of your home is one way you may be able to avoid being required to pay for private mortgage insurance.
Property Taxes
Property Taxes on your home are included in the calculation of your debt-to-income ratio and in determining the maximum mortgage loan amount you qualify for.
Property Taxes and Homeowner's Insurance
Property Taxes and Homeowner's Insurance are generally required by mortgage lenders to be included in a borrower's mortgage payments. These payments may be for property taxes, homeowner's/hazard insurance, and mortgage insurance. Other required payments may include Homeowner's Association (HOA) dues.​
Amortization Term
Amortization Term is one of the key factors that determine your required mortgage payment. Your required mortgage payment for fully amortizing mortgages is the amount that would result in the mortgage being closest to being paid off by the end of the amortization term. Longer amortization terms result in lower required mortgage payments for fully amortizing mortgages, all other things being equal.

Join our mailing list today
Contact Us Today

We aim to provide an exceptional experience in real estate and want to be sure you're well informed, every step of the way.