My favorite place to kick back and relax!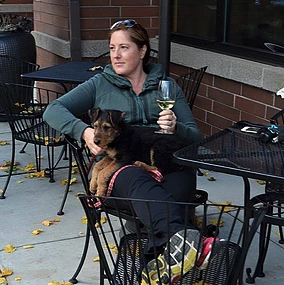 We truly have some special places around Bend to kick back and relax.
Portello Wine Bar
is one of those special places to gather with friends and catch up. Their light menu has many yummy options. I personally love their Caesar Salad, one of the better Caesars in town. I'm pretty picky about my Caesars; my mom makes the best (I am lucky to have the recipe). A good Caesar has to have a kick with lots of garlic, lemon and anchovies. My other favorites at Portello are their tomato soup and their brushetta. They also have an amazing lunch special Wednesday through Saturday between 11:30 and 4. They offer a great kids meal with a grilled cheese, fruit, juice or milk and a little tiny ice cream sundae for only $5. Monday evenings all wines are $5.00 and they have exciting happy hour specials as well; I'm getting hungry just thinking about, so I'm going to wrap this up and head for lunch. Portello Wine Bar is located at 2754 NW Crossing Dr. Bend, Oregon 97701.